Chalk Artist, UX Designer and Dachshund Mother
Chalk Art Services
Chalk Art Festivals
I travel to chalk festivals all around the country. I enjoy working alongside so many talented people. Please contact me if you want me to come to your chalk festival.
Drawing With The Pros
We have hosted some small pop-up chalk festivals around GA. If you are interested in having me as a guest artist or hosting a chalk festival in your community or school, please reach out.

Workshops and Demos
I love sharing chalk art with others. I have preformed demos and led workshops at local colleges in and around Atlanta including The Art Institute and Kennesaw State University.
Learn to Create Chalk Art
Want to hire me for a class or performance? I can come do a demonstration or teach a workshop.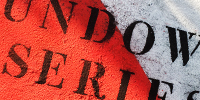 Promotional Events
Chalk art is as much a performance as an art medium. I have done chalk performances at festivals, music venues and other events.
Add Spice to Your Event
I can chalk an event logo or recreate an ongoing promotion. Patrons always enjoy watching art come to life in front of them.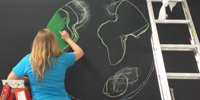 Menus & Signs
I can create signs on small chalkboards for events, weddings and more. I have done coffee shop menus and large store displays.
Chalkboards or Full Murals
Need a chalkboard? Have a wall in your store that needs a creative touch? I can make a sandwich chalkboard or come chalk a mural at your location.

GET IN TOUCH
404.989.4076 jessilinqueen@gmail.com
Interested in working together? Fill out the form with some info about your project and I will get back to you soon. I look forward to hearing your awesome ideas!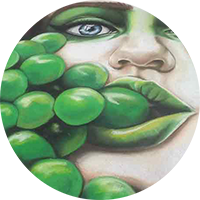 I was in awe when I saw the results!! It's amazing, you're such an amazing artist. It's a pity it'll be washed away! Thank you again!
THANK YOU for truly bringing Atlanta's Streets Alive!! Yesterday was AMAZING!! The streets were filled with music, dance, art, laughter and smiles!
Jessi has an incredible flair for creativity as an interactive designer, and she displays an incredible work ethic! She is a joy to be around and to work with.
 #JESSIQUEENART