3D Goldfish
Lachlan's favorite snack is goldfish. One of the few words he knows is fish. He loves the fish tank we have and he loves aquariums. Let's just say the baby is all around fishy! We wanted to create an imaginative piece where his favorite snack comes to life around him.
It rained most of day one but we worked hard the second day to complete the art just in time. I was focused on drawing the 3D face. It was stretched so that made it complex to draw. What my mind wanted to see was not what I was drawing from my grid.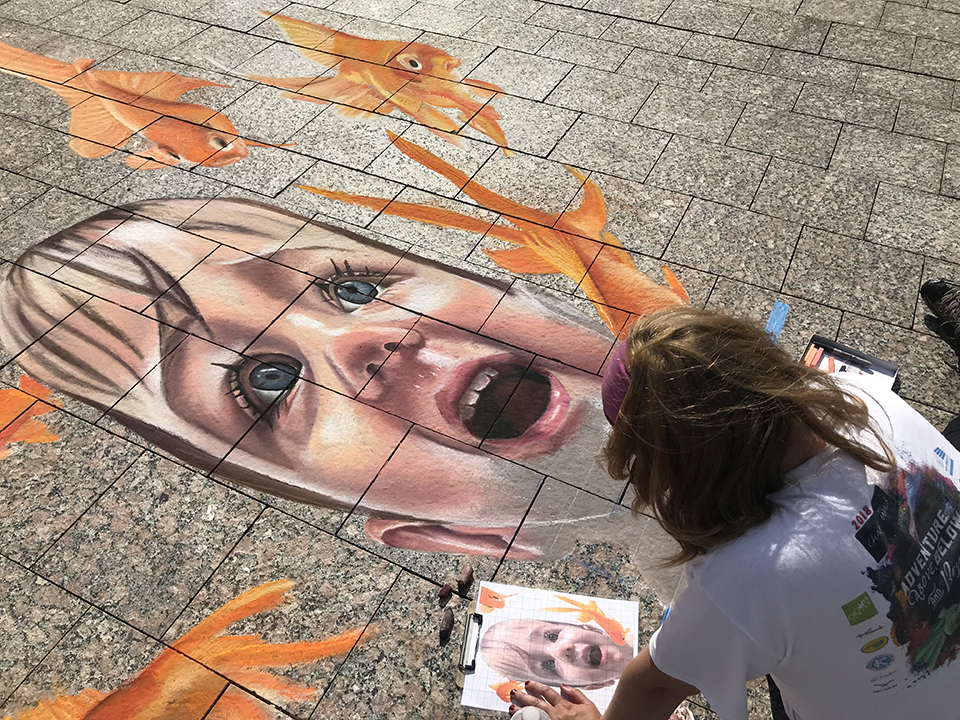 We were able to get some great shots posing on the goldfish box and the fish.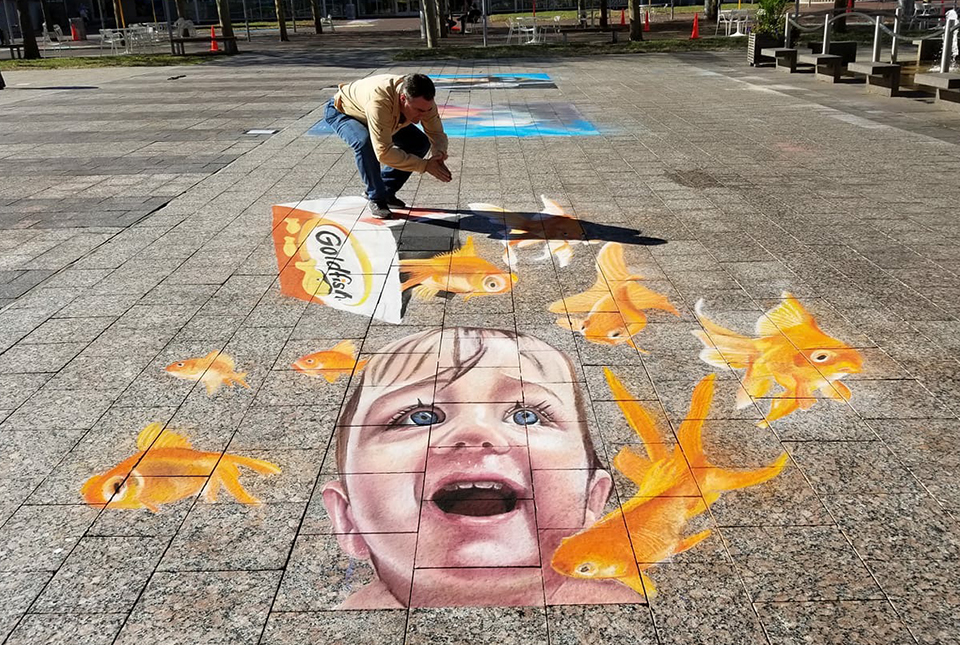 I had to point out the amazing cake from the artists reception. This is one of my favorite festivals. Everyone was so nice and accommodating.