Jessi Queen is a chalk artist and UX designer living in Atlanta, GA.
Queen Art and Design is a collaborative started by Jessi Queen. With her husband Zachary Herndon and their chalk friends, she strives to build community and share the chalk art with others. She specializes in large chalk murals, 3D chalk art, chalk workshops, and interactive art. Designing experiences has always been Jessi's passion and she spends her day job as a UX designer at Sapient Razorfish. Outside of work you can find her chalking all over the US and Europe. She works at art festivals, trade shows, music festivals and private events.
Jessi started chalking at the SCAD Sidewalk Arts Festival in 2007, receiving Honorable Mention, while she was a just a high schooler. Growing up in Savannah, she fell in love with the chalk medium and practiced large drawings at school and in her driveway.

After attending SCAD herself, Jessi continued to share chalk with others. While in college, her chalk art was featured in the SCAD Connector. In 2011, she began chalking for retail spaces. She also led workshops for various colleges including the Art Institute of Atlanta, SCAD art camps, art and music festivals and events for nonprofit organizations. She introduced Zach to the medium and they have been chalking together since 2012. In 2013, she was asked to be a featured artist at the Marietta Chalk Festival and her chalk traveling adventures were kicked off. In 2014, she started the Georgia Chalk Artists Guild and partners with Georgia festivals to bring chalk art to various corners of the state. In 2016 her and Zach traveled to Germany and Italy for international street art festivals. She has since won several awards for her work and displayed chalk drawings in local art shows.
Jessi and Zach grew their family this year and are excited to introduce their son to the chalking world. Read about their adventures on zachandjessi.com. Jessi continues to do freelance chalk work and has many appearances scheduled for chalk festivals in 2018! See what services she offers below.
Never Stop Learning
Conferences I Have Attended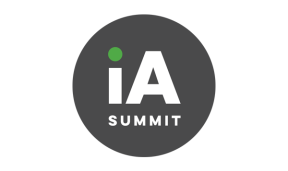 Read All About It
In The News