Yoga Inspired Chalkboards
My Process
I had the opportunity to create yoga inspired chalkboards this summer for a client. The ask was to capture their shop and yoga studio to express what they were about. The space was very inviting and offered products for sale as well as yoga classes.
1. Sketch
I have a preliminary meeting with the client to determine their needs and what message they want to share through the design.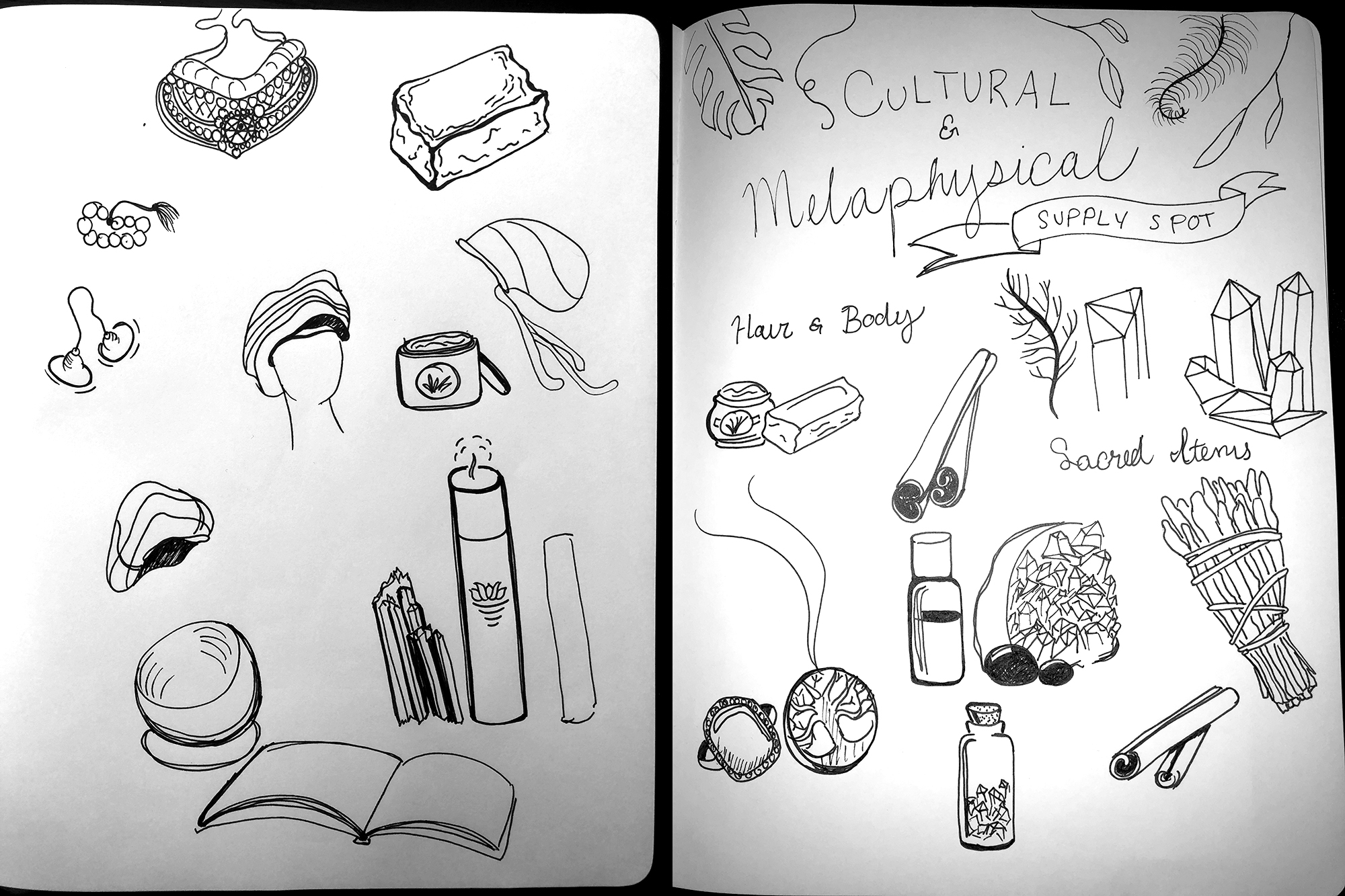 ---
3. Digitize
I take the sketches into photoshop and arrange them in a composition that I like. I then tweak the lettering or add in some fonts to create a graphic appeal. In this example I printed block letters and hand drew the pattern inside.
---
3. Execute
I print my design and use it as reference. I do not add color until the end but I did some test swatches before hand to ensure they were what the client wanted.