Chalk at Camp
On the first day we did a demo and let the campers join in where they wanted.
Day two was all about drawing on your own. We asked the campers what they were interested in drawing and printed images for them to reference. Some even sketched out ideas the night before.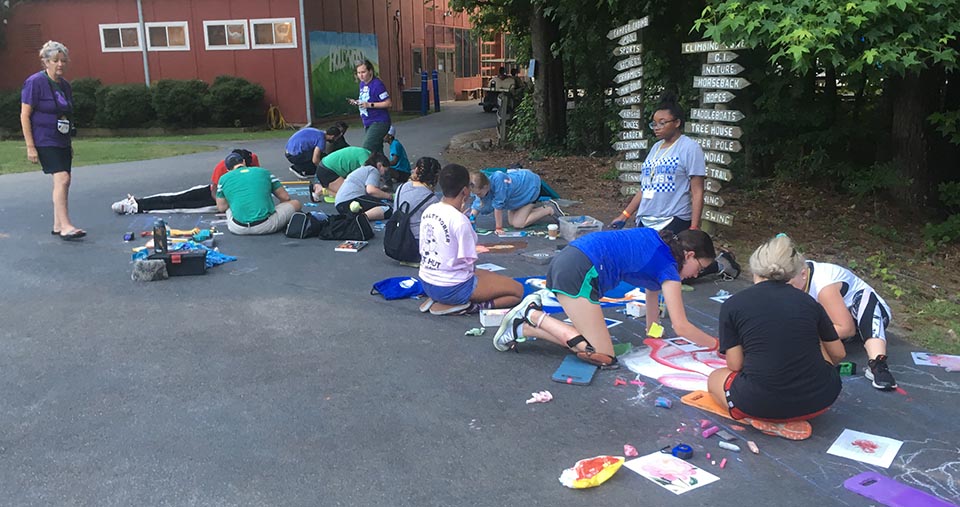 Everyone enjoyed coloring in the image. It was challenging to match up the grid with the actual drawing but with some help they all figured it out. The colors were not exact but the campers made it their own and had fun doing it.