My First Week at Engauge!
missjessiqueen Jul 11 ALL ,SOCIAL MEDIA ,WORK EXPERIENCE Comments off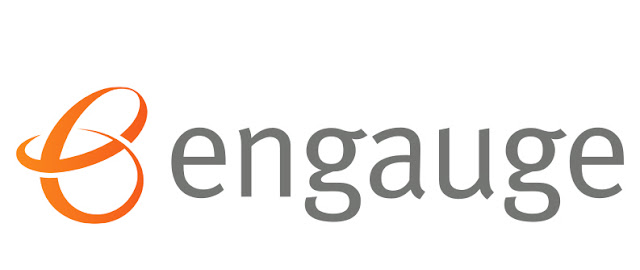 Hello All! I have not written in a while, but I have not been slacking.  These first few weeks of summer have been filled with sending out endless applications and attending numerous interviews.  If anyone knows how long it can take to write a cover letter and rework your resume for each job's specifications, it is me…  It is an all day affair and one that I usually ended up doing all night from working on moving and freelance projects during the day.
But alas I am proud to inform you all of my creative "entern" position at Engauge!!  I am so happy to have this opportunity and feel as though all the right doors are being opened to my future path. I could not have chosen a better internship to partake in. I have just finished my first week there and love it!
I love the atmosphere. I love what we do. I love the location. I love the projects. And I love all the people!
About Engauge:
Engauge is an interactive marketing and digital advertising agency.  There are locations in Atlanta, Austin, Columbus, Orlando and Pittsburgh.  They work on projects with companies such as Chick-fil-a, Coca-Cola, Home Depot, Food Lion, and Van Gogh Vodka… just to name a few.  I am super excited to be there and have the opportunity to play a small part in the whole.


My Week at Engauge:
This week was in introduction to all the fun shenanigans for this summer.  For the first time I have been coming in and working a real nine to five job.  Although I have never realized how exhausting it is, I am definitely having to alter my day to day routine.
When you first come into the building through the revolving doors and you proceed up 22 flights, you enter the Engauge office and are engrossed with a 360 view of Atlanta below.  It is incredible and I find myself drawn to the large windows throughout the day….
The view across Piedmont Park towards Buckhead
If you are distracted by the reflection it is because I am taking the picture with my phone… but I will use this as an opportunity to point out the ping pong table in the room. We have a game room with an xbox kinnect as well.  I am anxious to have my turn at the ping pong…
After a tour we grouped into our departments and got busy.  I am so happy to be a part of the creative group.  I have two other enterns with me and we share projects such as PhotoShop work, picking photos, and editing other various documents.  It is really neat that the little bits of work that we do are compiled into the final projects for big companies.
This past Friday was Cow Appreciation Day for Chik-fil-a.  Everyone around the office got really into it and dressed as cows to get free Chik-fil-a.  I was filled with pride knowing that my company contributed in making it happen!  You can view their Chik-fil-a work here.
After the workday was done I cut out spots and a cow nose and ears and took Zach to Chik-fil-a.  We received a whole free meal! The lady at our register said that on her register alone she gave away $500 in food! It is awesome to be working for a company that helps to give back to the community.
With the BF getting Chik-fil-a
So my first week at Engauge was a success! I will keep you posted. Feel free to follow us on Twitter.