Chalk Demo at Atlanta Streets Alive
Our Georgia Chalk Artists Guild has grown so much in the year that we have been established. This past Sunday we had our very first Mini Pop Up Chalk Festival. Atlanta Streets Alive is an awesome event backed by the Atlanta Bicycle Coalition and the city of Atlanta. Peachtree street was closed for a long stretch from Midtown to downtown. They had a bicycle parade and the street was open for people to walk, run, bike and play. The event is meant to encourage individuals to get out of their cars and enjoy the city. We were chosen as a vendor and were very excited for the chance to draw on a road that is never free of traffic. Located right next to the Fox theater we were able to hear Broadway singing as we chalked. Here are some of the highlights…
We started by setting up a sign and putting out some chalks. I planned a few large collaborative drawings for audience participation that Zach managed.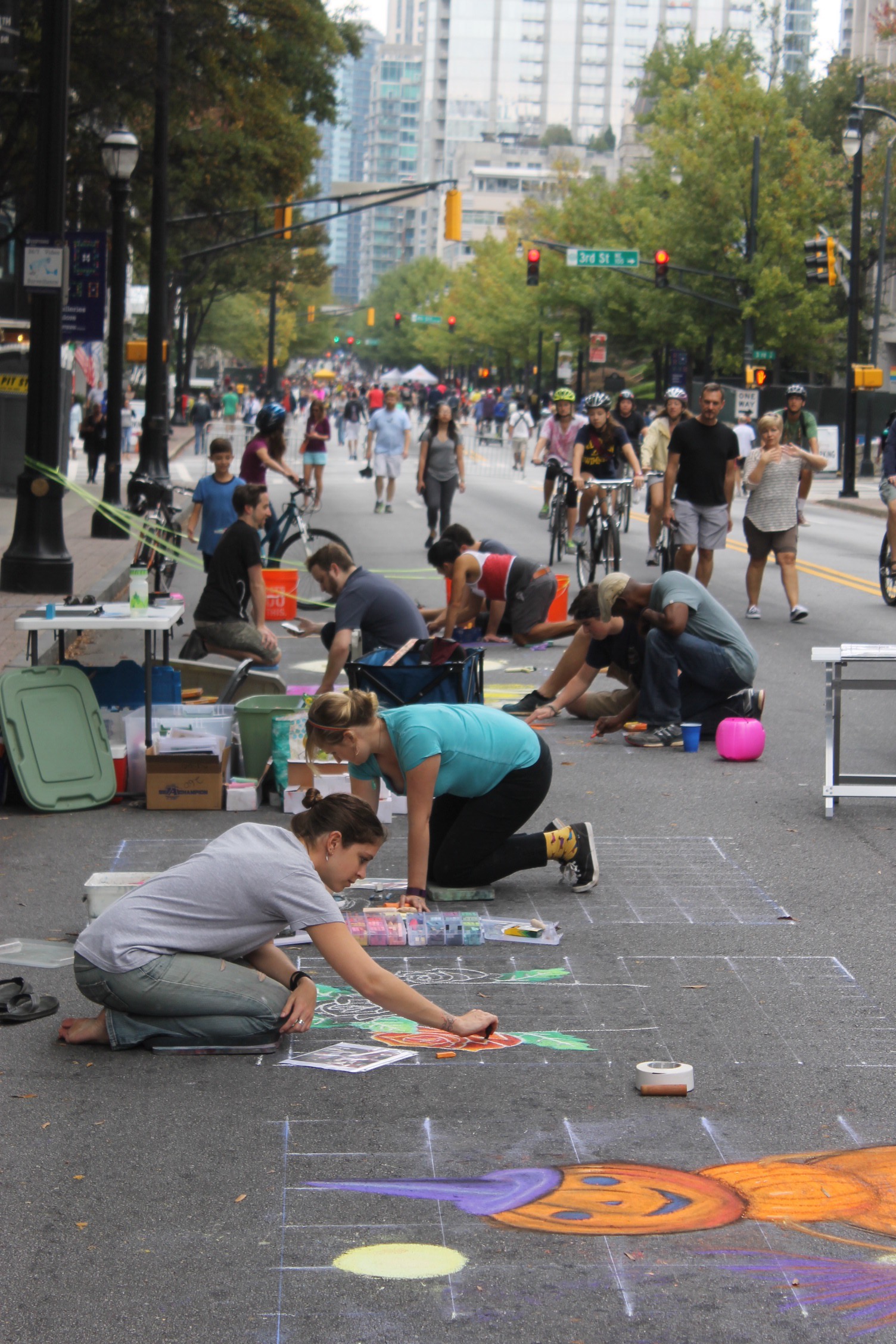 I had invited fellow artists Kristen, Adam and Jaimie to do chalk art demos with me. It was their first time chalking and they really enjoyed trying it out.
Kristen drew a cover to her favorite album.

Adam and Jaimie also chalked some nice pieces.
Zach is really great with kids and directing the collaborative pieces. The pop up chalk fest was really about educating the public about using chalk as an art form. Many people were inspired by the process and wanted to chalk.
I kept to my demo most of the time but also got people to help me fill in the orange on the leaf or add some shading.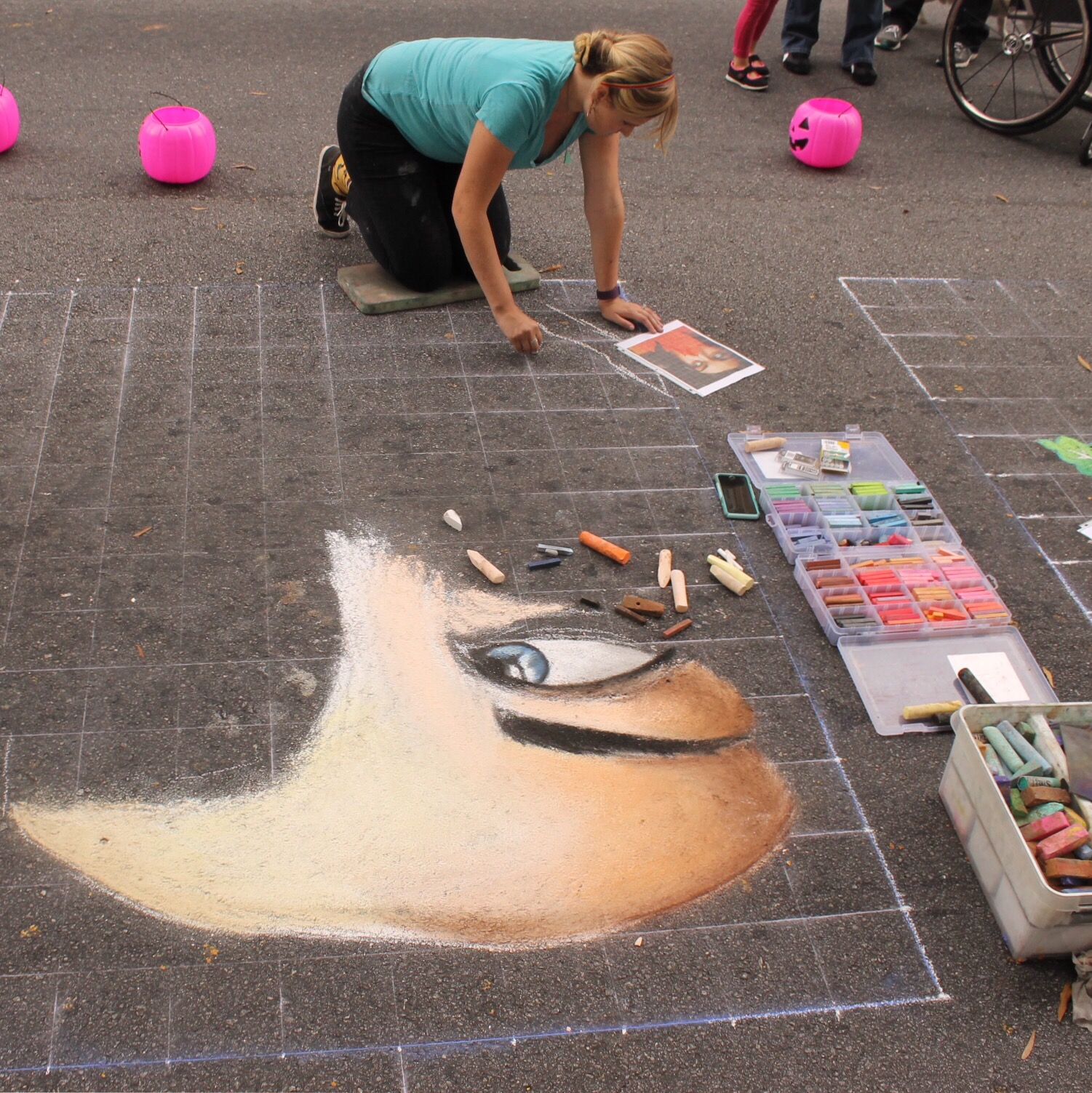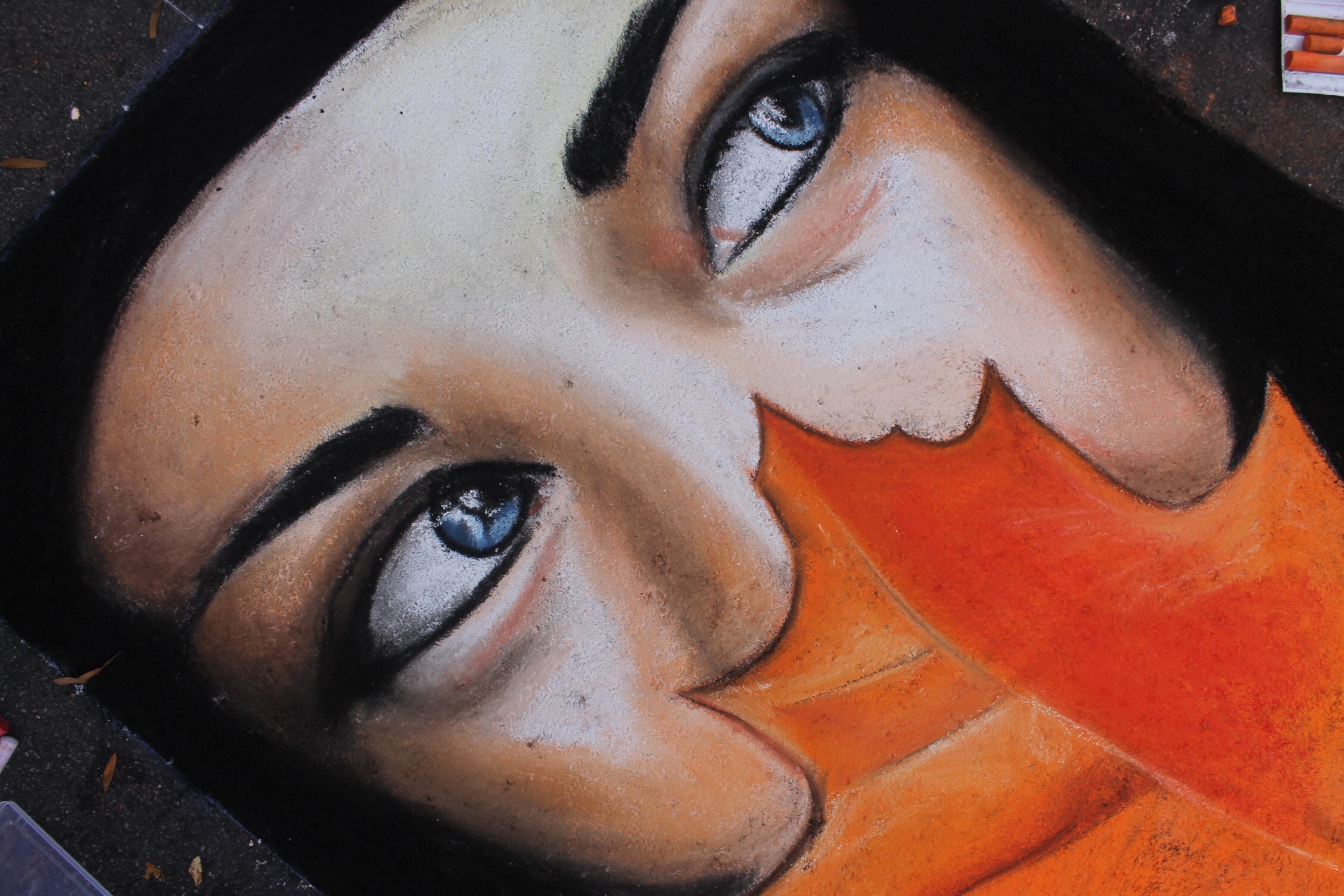 We really enjoyed a successful day on Peachtree Street making new friends and sharing the craft with so many people. Keep your eyes peeled for more events in the coming months.
If you're interested in organizing your own event, please reach out to us and we can help you get started.
Jessi Queen