Maker Faire Atlanta – 3D Chalk Art and Poster Design
This year I was given the opportunity to create the Atlanta Maker Faire poster and t-shirt designs. On top of that I was asked to be included in the event as a 3-D sidewalk chalk artist. I am very happy with the way the designs turned out and had fun trying such a large scale chalk piece.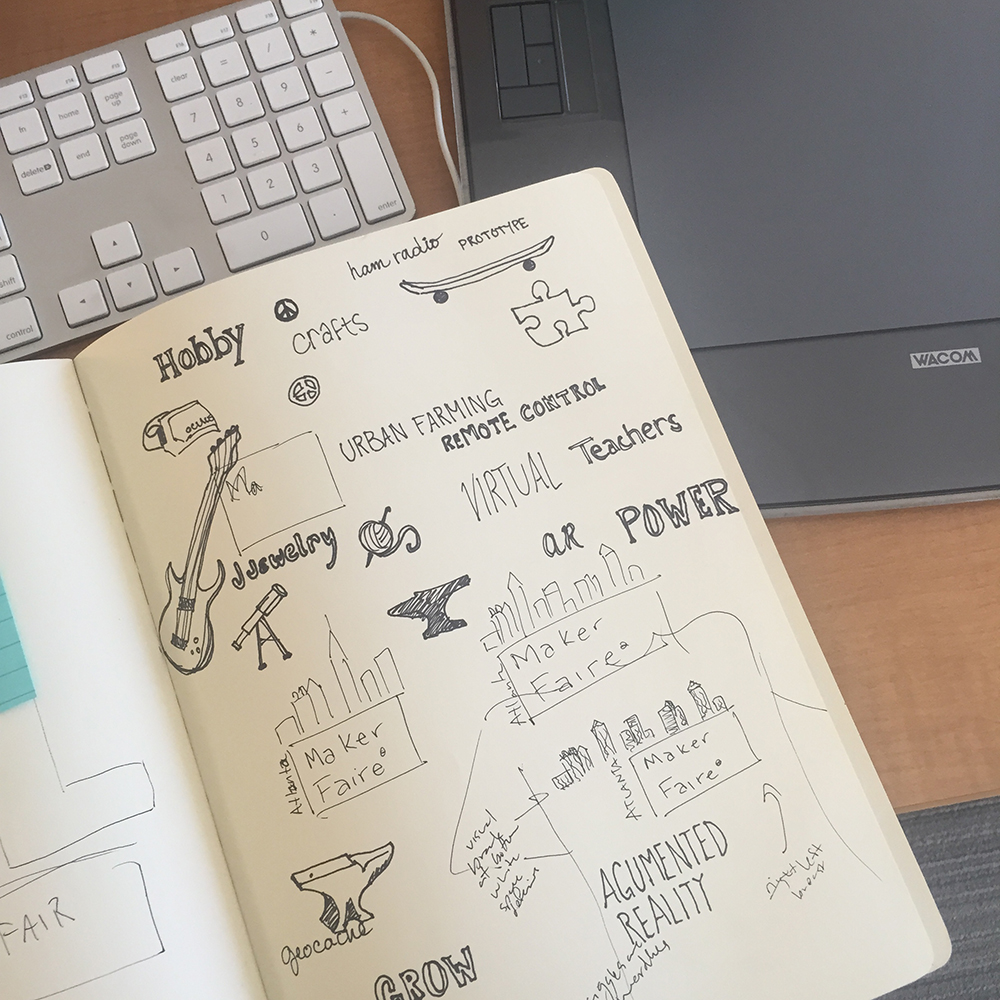 I always start with sketching. The Maker Faire team was looking for something Atlanta related that also incorporated activities from this year's makers. I did some research and compiled some words and images that I thought encompassed the idea of making, doing and creating. I then took my sketches and formed them into a composition using tracing paper. I did this several times, tracing and re-tracing until I was satisfied with the design.
I always start with sketching.