AWARDED BEST OF SHOW!
missjessiqueen May 09 ALL ,DESIGN ,LIFE LESSONS Comments off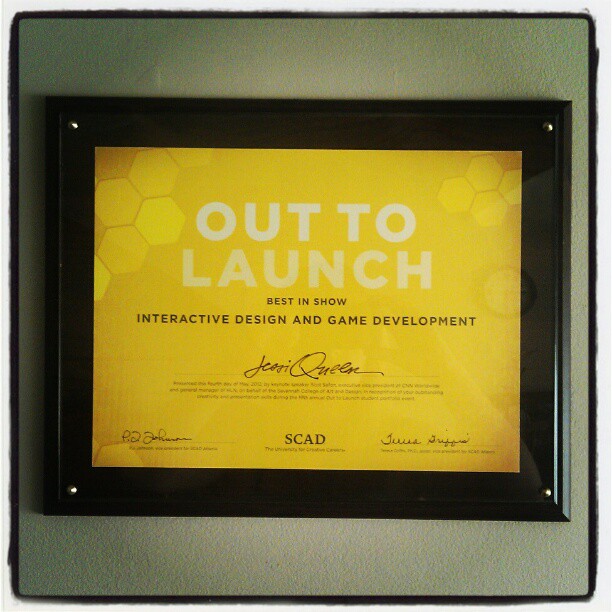 Out to Launch is an annual event that SCAD holds to showcase some of the best students in each major. It is a chance for them to show off their work to potential employers in a reverse career fair setting. Only seven students, including myself, were chosen from the Interactive Design and Game Development major.  It was a great privilege to represent ITGM at SCAD to the rest of the professional world.
I chose to display my demo reel with a projector to keep my monitor free for guests to demo my games and designs.  I also had on my table: cards for them to leave a message, smart phone to demo my mobile websites, givaways such as stickers, QR codes, business cards, and mints! I enjoyed showing off my work for an evening and had the pleasure of meeting many wonderful professionals in my field.  Below are the highlights from the event including the award of Best in Show in my major presented to me by Scot Safon the CMO of CNN. Enjoy!