Say Goodbye To "Above the Fold"
missjessiqueen Sep 10 ALL ,DESIGN ,INFORMATION ARCHITECTURE Comments off
Remember in the 90s when websites strived to keep all information above the fold? Scrolling for information meant that it was a bad design. Well those days are over now!
Why did we design above the fold in the first place?
"The fold" brings us back to the day of the newspaper. Remember those old things? They would be folded sitting on your grandpa's coffee table. The only reason you would ever pick one up was if something on it caught your eye. That area was "the fold". Web design originally stemmed from print. The idea of designing for the user is fairly new. But as with everything out with the old and in with the new! In the beginning screen size was standard and websites would display all the most important info "above the fold".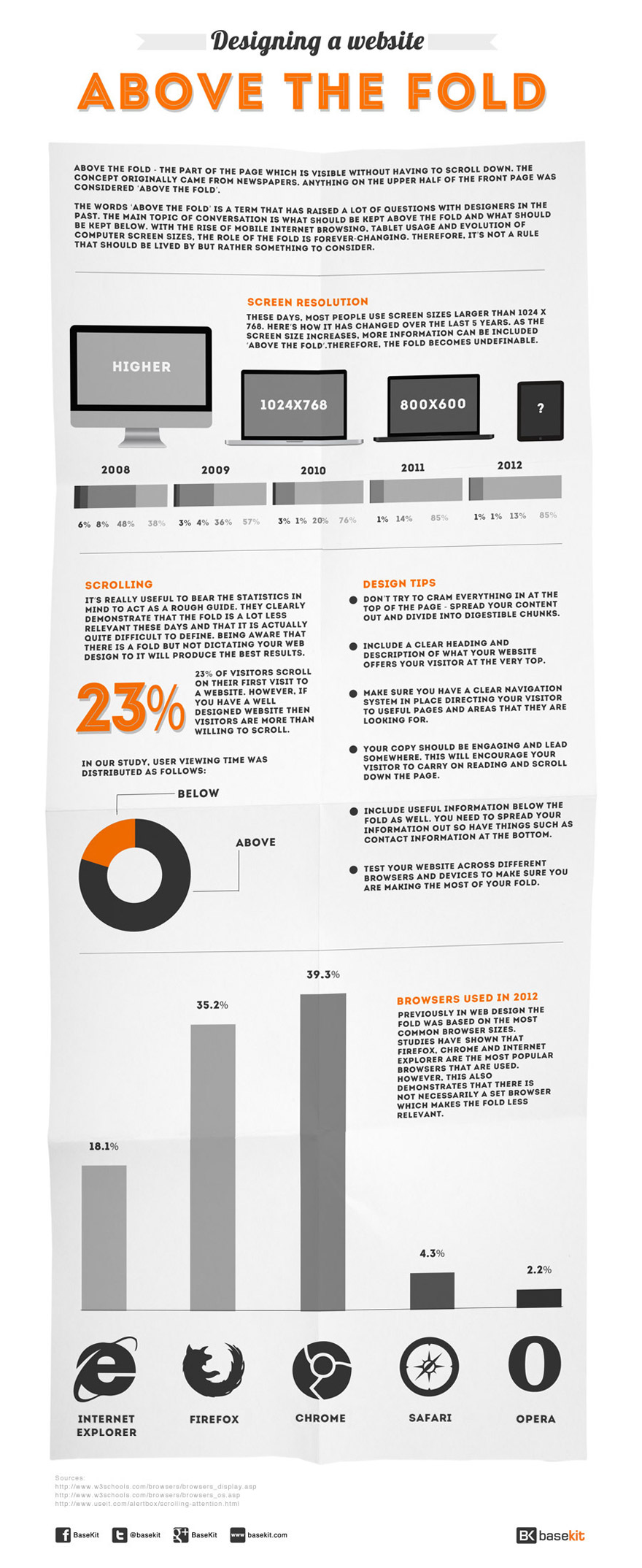 References: